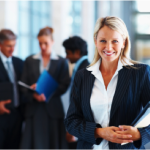 Own Your Time
This popular program helps busy professionals find more time in their day. We address the top productivity challenges: too many interruptions, conflicting priorities, email overload, disorganization and the subtle pull of procrastination. Ultimately, this program helps you establish better boundaries and balance.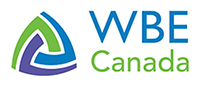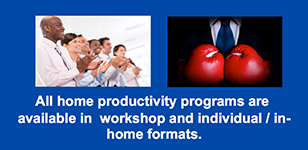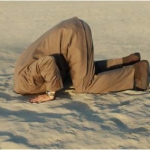 Overcoming Procrastination
Struggling with procrastination? Learn the sub-conscious reasons why we procrastinate and gain practical strategies to ACTTM on procrastination.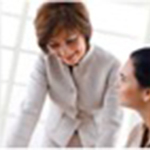 Fully Leverage Your Assistant
Your assistant is potentially your biggest productivity driver. Enhance this critical partnership and better leverage their strengths. Gain more support with planning, deadlines, focus and organization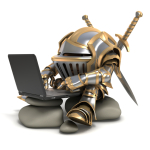 Email Warrior
Overwhelmed by email? Streamline your approach to email and clear your inbox. Embrace your inner Email WarriorTM, take control of your priorities, backlog and capacity.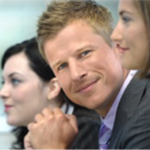 High-Impact Meetings
Meetings can be all-consuming for busy professionals. Learn how to scale back on meeting drain, increase meeting efficiency and drive action on top priorities. Make meetings more effective and free up valuable time.
HOME PRODUCTIVITY PROGRAMS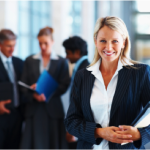 Productivity at Work and Home
When either work or home are not functioning optimally, there is a proven spillover effect on the other. Take control of the conflicting demands of work and home using proven productivity principles. Simplify your personal life by streamlining, standardizing and seeking help. Adopt best practices to better manage your time, things, food and people. Gain some space in your personal life and benefit from the associated higher productivity at work.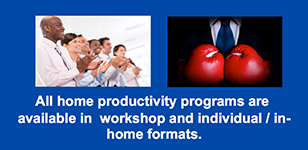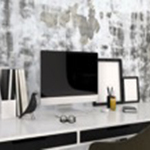 In-Home Productivity
Leverage the positive spill-over effect between your home and career. Simplify your routine, better manage your personal projects, purge the excess and get organized. Gain more control at home and protect your valuable personal time.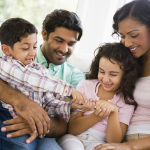 Returning Parents & Young Families
Parents returning to work after their first child face new responsibilities and work pressure. These pressures extend to all parents with young children. Establish family routines, protect your time, leverage external support and organize your home for a healthy and productive life.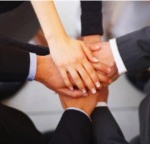 CORE Leadership
As leaders, our purpose is to enable people to do their best work. This program will show you how to make the work worthwhile, invest in development and build a strong community. This leads to an engaged and motivated team who will thrive in their roles. In turn, the results speak for themselves.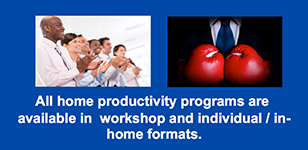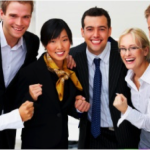 The Strategic Contributor
Take your career to the next level by establishing yourself as an irreplaceable team member. Foster strong partnerships, leverage proactivity and adopt a solution-oriented approach to consistently add value.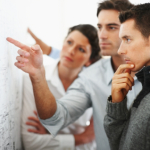 Project Management Simplified
We often need to function as project managers – without the formal training. Adopt the PACETM principle and bring a straight-forward, practical approach to all of your projects.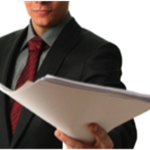 The ART of Delegating
Effective delegating is a key skill for management success. Embrace the ART of Delegating: Assign, Review and Teach. Overcome common challenges, strengthen mentoring relationships and achieve better results.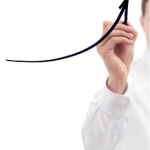 Strategic Vision Setting
This program is designed to help your team solidify its purpose, focus efforts and maximize resources to achieve big goals. Together, we will define your compelling and succinct vision, mission and strategic priorities.