In today's uber-busy working environment, it can be hard to get out of the office. After all, the work never really seems to be done.   Without a doubt, how we end today will effect our ability to hit the ground running tomorrow.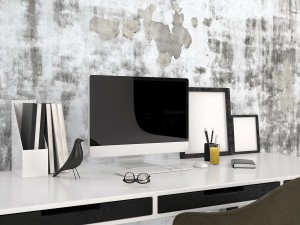 There are things we can do to end our day on a productive high, here are just five suggestions:
Plan Your Day
The end of the day is the best time to plan for tomorrow. You might need to take 1-2 minutes to bring forward any tasks from today's plan onto tomorrow's day. As you are reflecting on your day, give yourself a big pat on the back for everything you accomplished today. After all, even mini celebrations help to boost productivity.
Set an End Time
We should all know when our workday ends. That might be obvious to some, but many have a rolling end time to their day. They simply leave when the work is done (or when they are "done").
We manage a limited resource much better than an endless resource. If we know our workday ends exactly at 5pm, we are more motivated to manage distractions and stay focused on the "must completes".
Manage Your Energy
By the end of the day, your energy levels are lower. Dedicate your lower-energy, end-of-day time to easier tasks such as email clear-out, meetings, planning your next day and follow-up.
Tidy Up Your Desk
Put things away. Clear your desk. This alerts you to any final details that need your attention. It also ensures you can leave the office with a clear mind and arrive at work tomorrow fresh and ready to go.
Disengage
With our always-connected smartphones, it is hard to turn off work. But if we want to function at peak productivity, we must build in time for breaks. Daily disengagement is critical. If you absolutely MUST check in with work in the evening, set some boundaries. For example, allow yourself to do email from 8-8:30pm and then shut down. Resist letting work consume all of your precious downtime.
How we finish today will effect our ability to hit the ground running tomorrow. A day that ends on a productive high will generally lead to another productive day.
Do you plan to change your end of day routine? I'd love to hear your ideas and results.