Thank you for your interest in Clear Concept Inc. We welcome all questions and comments. Please use this form to contact us. We will respond to your question or comment as quickly as possible.
Contact us for more details about our programs:
Phone: 905.237.1651 Email: [email protected]
Clear Concept is proud to be WBE certified: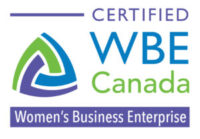 Schedule a complimentary consultation with a leadership and productivity consultant.