There is something so liberating about Spring when we shed the winter gear. This season also inspires me get organized and I know that I'm not alone. Springtime is the most popular time to get organized.
Great organization systems are critical when you have too much to do and too little time. Organization helps to save time, minimize distractions, lower stress and limit procrastination.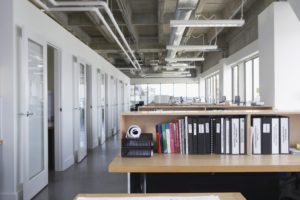 The only problem is that it can be tough to find the time to get organized. This is especially true when the gorgeous weather is tempting us to get out of the office.
The good news is that getting organized can be fairly simple. And in most cases, it doesn't take more than a few hours. Use the following five simple rules to guide you:
Rule #1: Embrace the Real Estate Principle
The top three principles in real estate are: location, location, location. The same applies to your office. You have prime real estate in your office (e.g., your desktop) and less prime real estate (e.g., the bottom, hard-to-reach file drawer). Start to think about everything in your office (files, office tools, reference materials, etc.) based on whether they can justify the real estate that they occupy. The less frequently you use something, the less valuable the real estate it should inhabit.
Rule #2: Keep your desk clear
Clear everything off of your desk. While a picture or pen container is ok in the corner, don't allow other work to live on your desk. Only keep the current task on your desk. Put things away when you are done with them and bring the next project forward.
Rule #3: Establish a staging area
Identify a clear surface within close reach that can act as your "staging area". This is where you can keep the other work that you plan to tackle that day. Resist the temptation to keep everything here. If you need to stack files/projects on top of one another, you have too much on your staging area.
Rule #4: Establish a home for everything
Your Files:
Organize all of your loose papers in either files (my preference) or binders. Treat yourself to fresh new file folders in a color that you LOVE. Toss your old haggard, miss-mash collection. Clearly label all of your files. Electronic labels in a crisp, big font are ideal, but neat printing using a dark, bold marker also works. Don't pack your file drawers too tight – strive to keep them more than ~85% full. You need some wiggle room so you can easily retrieve and return files. Finally, banish the "to be filed" pile (which we never have the time to tackle anyways). Commit to putting things away, right away.
Your Office Tools:
Organize your office supplies drawer. Take everything out of the drawer and dump it on your nice, clean desk.  Purchase a big, deep drawer-divider. Allocate one cubby to each of your top office supplies. Get rid of those other supplies that you rarely use. Or at least re-locate them to lesser-prime real estate.
Everything Else:
Establish a home for everything else: reference books, notepads, computer peripherals, reading pile, personal supplies and even the extra shoes that you keep in the office.
Rule #5: Put things away
Now that you have a great organization system in place, don't let it slip! Commit to putting things away after using them. You might need to tweak your organizing systems once in a while, but for the most part, you can now enjoy your new and improved office. Ahhhh – doesn't that feel great?
Good luck with your Springtime organization ritual. I'd love to hear all about it so please feel free to share in the comments below.
Organization Slipping?
Have your organization systems slipped a bit? Read about my own personal "misery loves company" journey.
Home Productivity Tip:
Treat yourself to some new clear bins of all sizes. These are great "homes" for all the things that you need to corral throughout your home.