Receipts can be tough to deal with. They clutter your wallet, create chaos on your counters and seem to multiply like rabbits in your desk drawers. How do you handle your receipts? Do you toss them as soon as you leave a store? Bring them home with the hope you will get them organized? Keep them to reconcile your credit card statements?
One of our clients shared a frustrating story about a broken electronic device. It was only six months old when it broke. She called the manufacturer and they offered to replace it since it was within the one year warranty period. The only thing she needed to do was demonstrate her proof of purchase. Therein lied the problem. After sinking far too much of her valuable time into the search, the receipt was nowhere to be found.
It's time to put the scramble to find a receipt in the past. From returning kids clothing that don't fit to filing our taxes, life is much easier if the receipts you need are easily on hand. We save time and maximize resources when we can quickly pull out the necessary receipt.
We are frequently asked about the best way avoid piles of disorganized receipts. We'd like to present two options for managing your receipts: a low-tech and a digital option.
Option A – The Low-Tech Option
We like to say everything needs a home. This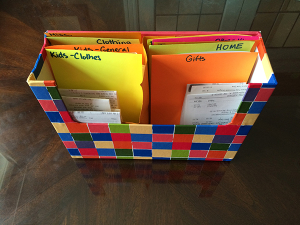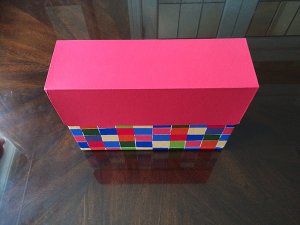 absolutely applies to our receipts. For physical receipts we suggest using a box or clear plastic bin or accordion folder with dividers. Set up categories within the box/bin/file based on the types of receipts you accumulate. Differentiate your categories between those you will need for your tax return versus those you simply may need to access in the future. As an added bonus, file the newest receipts at the front of each category. That way you can quickly find them based on the estimated date of purchase.
Sample categories include:
Home Repair and Maintenance
Car Expenses
Clothing
Technology
Gifts
Travel
You certainly don't need to keep all of your receipts. This just creates too much clutter. Grocery store receipts can be tossed after giving them the quick once-over or reconciling them with your credit card statement. Bank receipts can also be shredded after reconciling them with your online account. Only keep the receipts containing large purchases, items that can be returned or expenses that will be claimed on your taxes.
After the year is done and your taxes are filed, these bundles of receipts can be wrapped in elastics and kept in a banker's box. Your "receipts' home" is then freed up and ready to go for the next calendar year.
Option B – The Digital Option
The more technologically savvy of us may prefer a digital approach. Electronically file your receipts after scanning them or taking a photo. As well, more and more retailers are offering electronic receipts.
These images can be filed on your computer or in a cloud-based application like Evernote. These receipts can be easily tagged, labeled and organized based on year and other relevant details that facilitate searches. This digital approach may take a little bit of extra time up front, but can avoid the clutter associated with holding onto paper receipts.
On-the-Go Receipt Management
We also need homes for our receipts when we are out and about. A dedicated slot in your wallet, purse or briefcase can work on a day-to-day basis. A dedicated envelope works well when travelling. This can streamline expense claims which tends to be one of those dreaded tasks even for the most organized among us.
Just be sure to log the receipts in their assigned home when you return home. The key is to only touch the receipt once. Take it out of your wallet and file it in its home as you go. Or direct an electronic receipt into its proper home right away. Creating a pile of receipts to be filed later, takes extra time and leads to piles around your home.
So there you have it – our tips for managing receipts, reducing clutter and simplifying life. We would love to hear how you manage your receipts.
This article is part of a series on running a productive home.